About Us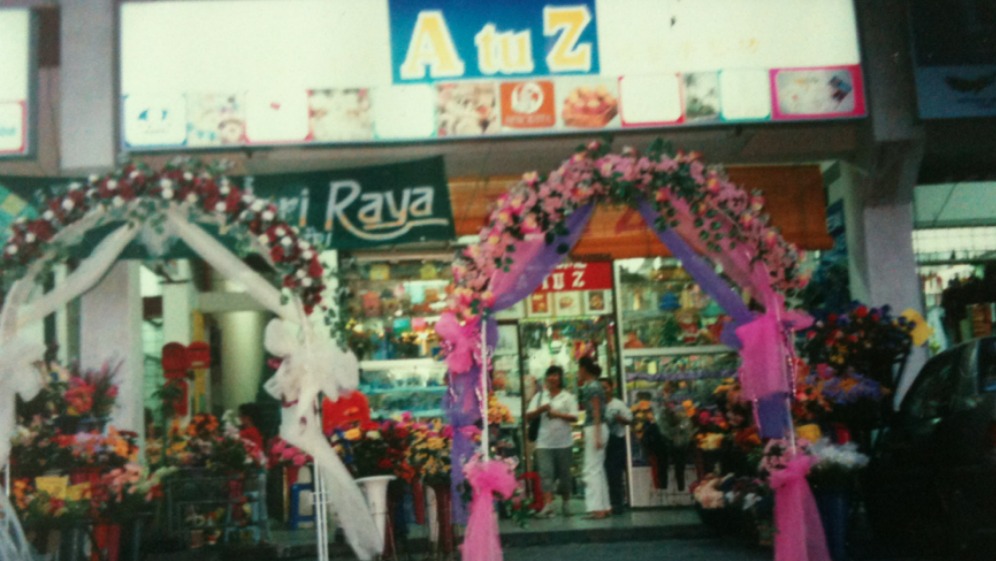 OUR PROUD HISTORY


The year 1994 marks the auspicious incorporation of a wedding accessories, florist cum handicraft center, known affectionately in the market as Perniagaan A TU Z. Our superb range of products and great customer oriented service was second to none, offering solutions and total convenience to customers.

Our popularity was sky high as business blossomed. To satiate the great demands from our new and loyal existing customers, it came the moment when A TU Z made a bold and revolutionary decision to set up the very first One-Stop Living Decor and Wedding Center in the country.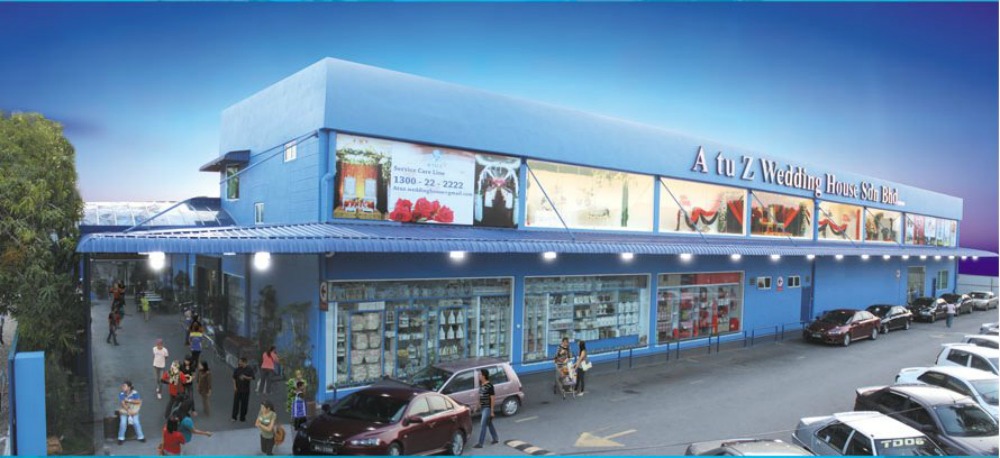 A TU Z WEDDING HOUSE TODAY


Like its name suggested, the all-under-one-roof shopping mall concept wedding solutions house has anything and everything a wedding or a prenuptial would need. The Malaysian Book Of Records certified 56,083 sf megastructure located strategically in Seberang Jaya (Penang) holds more than 130,000 items including home decoration, all types of flowers, handicrafts, haberdasheries, Malay wedding collections, landscapes accessories, etc. A myriad of facilities await to serve patrons such as a fully air-conditioned ambience, shopping carts, landscaped gardens, in house cafeteria are there to make one's shopping experience a paradise.

Our business ranges from wholeselling to foreign and local orders, to a retailing, right up to outdoor servicing such as landscaping or "Pelamin & Hantaran" for Malay Wedding. We even provide skill courses for willing parties such as flower arrangement classes and Hantaran Classes. Quality has always been our first priority, hence we ensure the products that bear our brand are effective and reliable. Our supplies come directly from leading countries such as as Hong Kong, Japan, Korea, China, Italy, and several other European countries as well.

A muti-awarding winning company ourselves, A TU Z does not forget to give back to the society. We lavish our customers, members and fans with gifts and one of a kind discounts so special on to be found in A TU Z. We also active in Corporate Social Resposibilities(CSR) activities, and we encourage our employees to be part of them not only to foster human compassion within thecommunity but also amongst the team.

En route To The Future

One dream, one mission. We are on the way to becoming the first and only one stop living decoration and wedding center with the most complete services in the whole of Malaysia. We aspire to let our patrons actually enjoy the experience of total shopping with the most helpful guides, superb ambience with the most jaw-dropping facilities and spoiled for choice. And the good news is we are going to make this happen all over Malaysia.